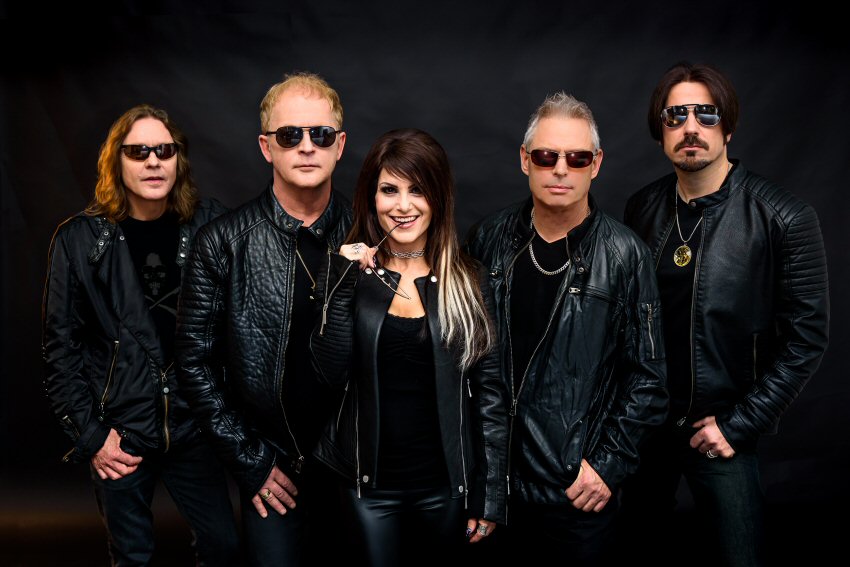 For Immediate Release
The Headpins are proud to officially announce and introduce our new lead vocalist - Katrina Lawrence. The multi-talented, gorgeous and charming "Kat" proved to us early on that she has what it takes to be the "Voice" of the Headpins.
Kat's personality, skill set, and especially her vibe, have re-ignited our musical passion. We really dig Kat and we are absolutely certain you will too.
The Headpins have been going strong for over 37 years. Long time lead singer Darby Mills has moved on to pursue solo endeavours, we wish her the best.
Headpins are truly excited to begin a new chapter. Welcome aboard Katrina! Do your thing … and lets Turn It Up LOUDER than ever!!!
photo credit to Jovan Nenadic and Janina Nenadic with studio assistance from Tonino Guzzo
Headpins l-r: Alfie Galpin, Bernie Aubin, Kat Lawrence, Ab Bryant, Tony DellaCroce

Website created by Dan Brisebois
Modified by StickBoy
© 2009-